Stopping gun violence in Mexico
To stop gun violence in the United States and around the world, GAGV is proud to represent the Government of Mexico, which has been at the forefront of this fight internationally. While Mexico has strong gun laws, because of weak U.S. gun laws and reckless U.S. gun industry practices, thousands of guns flood across the southern border every year. Those guns arm the cartels who use them to engage in violence, intimidation, drug trafficking and other crimes. In fact, 70 – 90% of crime guns in Mexico have been found to been trafficked from the United States. The violence from these U.S. guns not only cause tremendous harm in Mexico but cause migration and fentanyl use and abuse in the United States. Together, we are taking action to stem gun trafficking from the United States. These are some of the initiatives that we have undertaken: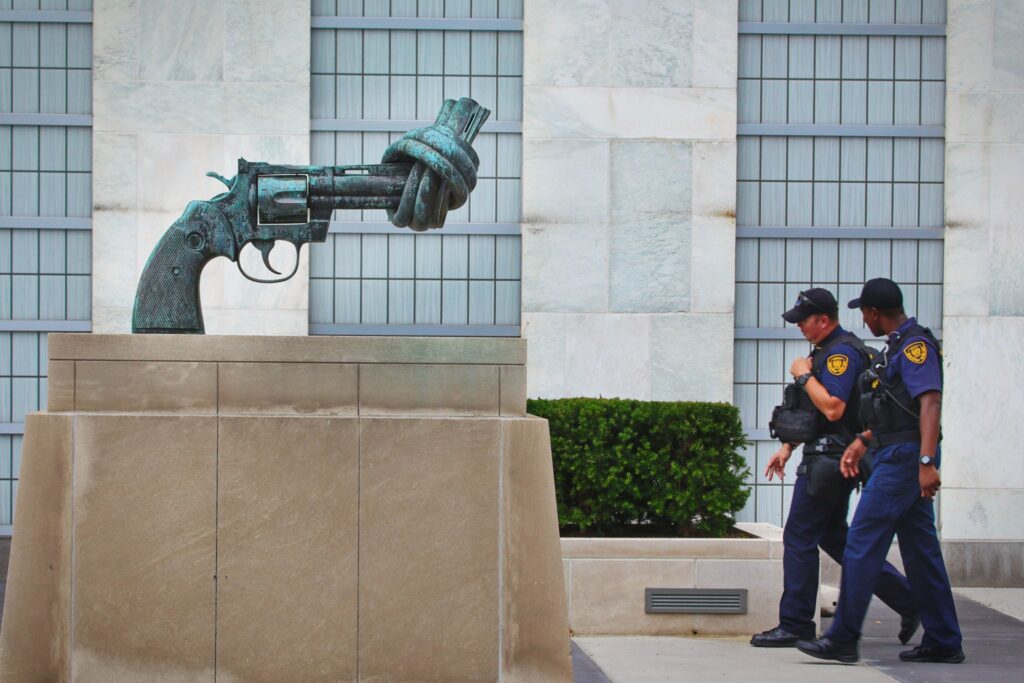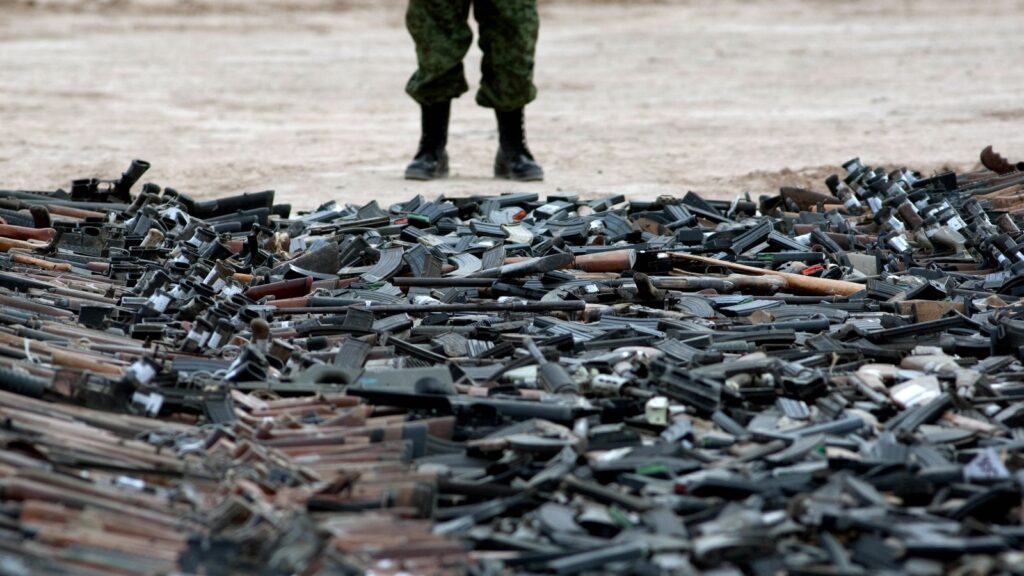 U.S. LITIGATION
Mexico v. Smith & Wesson, et al.,
On August 4, 2021, the Government of Mexico filed the first lawsuit by a sovereign country against the gun industry. This landmark case seeks to hold U.S. gun manufacturers liable for the high levels of gun violence in Mexico caused by firearms trafficked from the United States. The suit was filed in U.S. District Court in Massachusetts.
In its filing, Mexico seeks to hold American gun manufacturers accountable for their role in facilitating gun trafficking, refusing to take steps that would stop trafficking, and marketing assault weapons, sniper rifles, and other guns sought after by the cartels in that country.
GAGV founder and president Jonathan Lowy helped Mexico develop its legal strategy for this case and is co-counsel.
Court filings in Mexico v. Smith & Wesson
Amicus briefs filed in support of Mexico: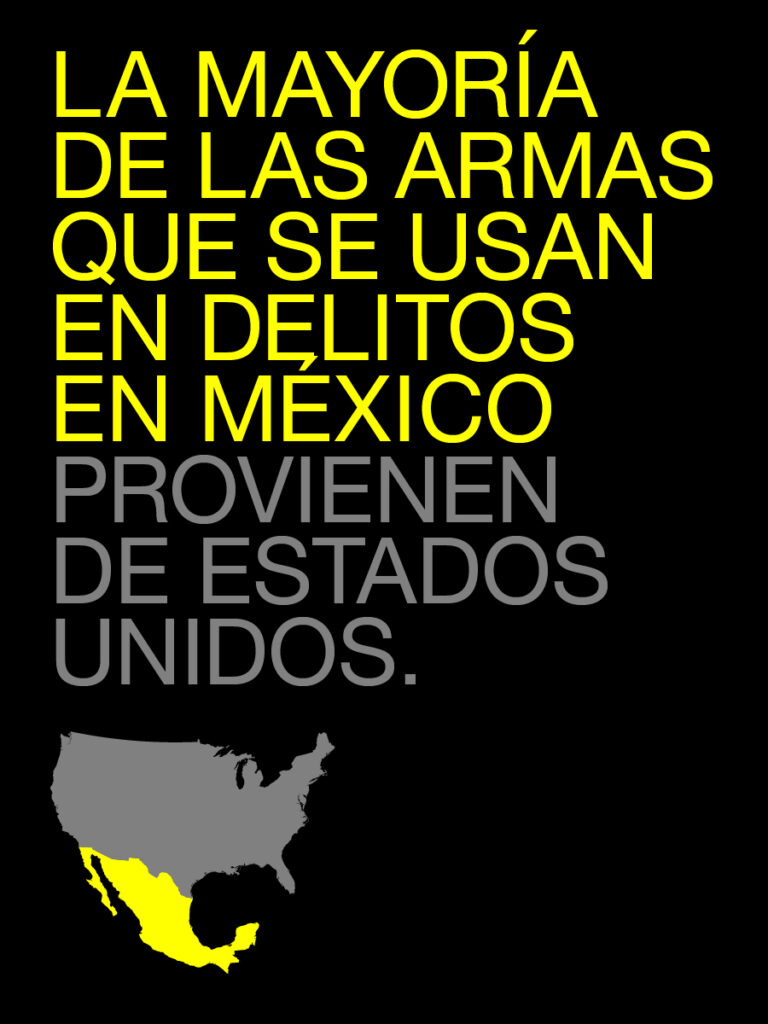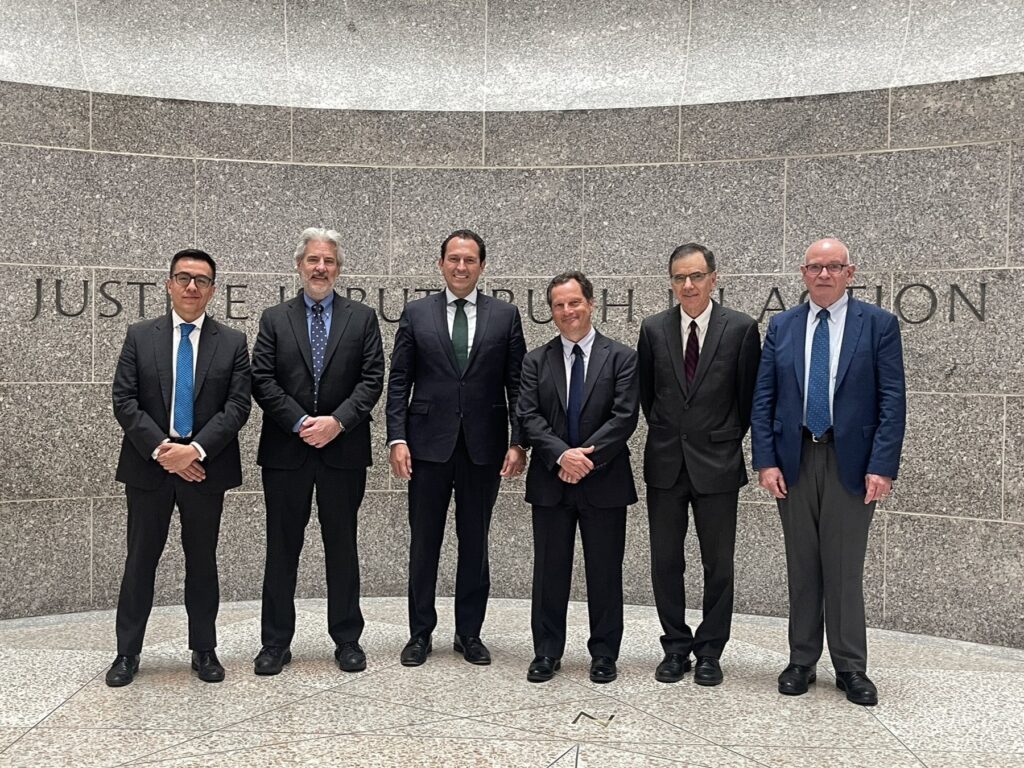 Court decisions 
On September 30, 2022, Judge F. Dennis Saylor IV dismissed the case, holding that it was barred by the Protection of Lawful Commerce in Arms Act (PLCAA), which gives the gun industry unprecedented immunity from civil liability in the United States.
Mexico has appealed that decision, arguing that PLCAA does not apply to lawsuits brought by foreign governments or non-U.S. citizens and that PLCAA does not protect gun companies that knowingly facilitate criminal activity. Oral arguments in the U.S. Court of Appeals for the First Circuit took place on July 24, 2023. A decision is expected in the coming months.
Mexico v. Diamondback Shooting Sports, et al.
On October 10, 2022, the Government of Mexico filed a second lawsuit – this one against five gun dealers in Arizona. The suit was filed in U.S. District Court in Arizona.
The case is the first lawsuit to use the federal Racketeer Influenced and Corrupt Organizations (RICO) Act against the gun industry.
GAGV's Jonathan Lowy is co-counsel in this case.
A trial date has yet to be set.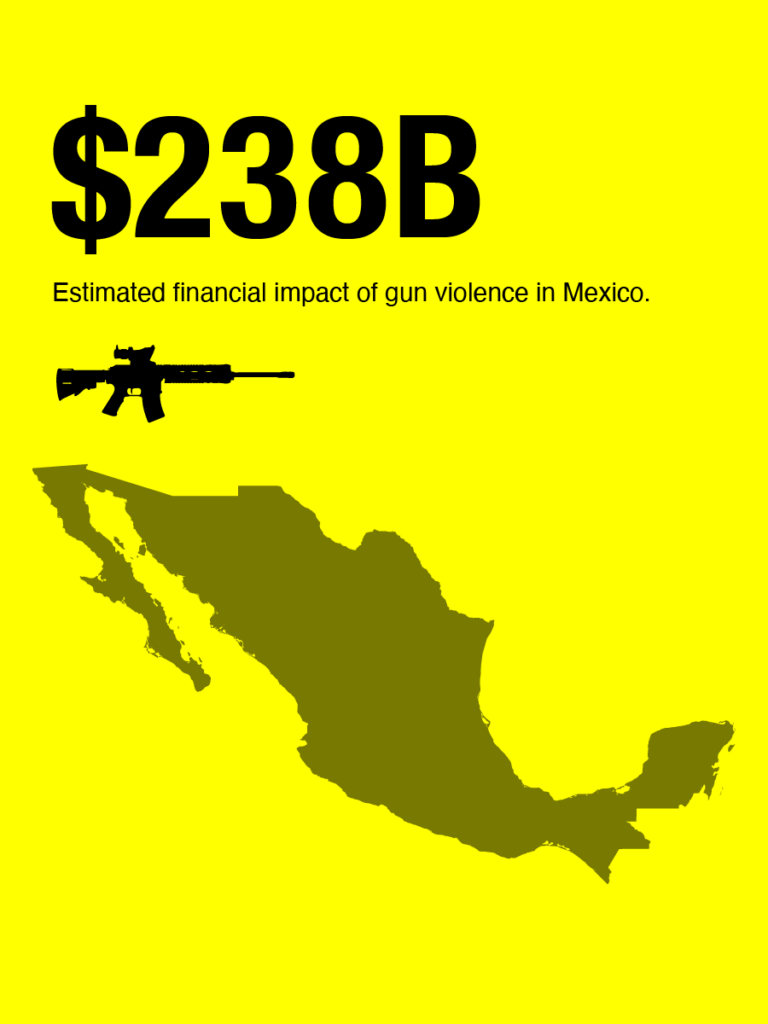 CLAIMS UNDER INTERNATIONAL LAW
Mexico has elevated the issue of gun violence prevention in international forums, such as the Organization of American States and the United Nations, asking those organizations to consider gun industry practices and policies that facilitate gun trafficking as violations of international law. GAGV is often invited to speak to member states on the culpability of the gun industry and steps that both gun companies and U.S. lawmakers should take to stop trafficking.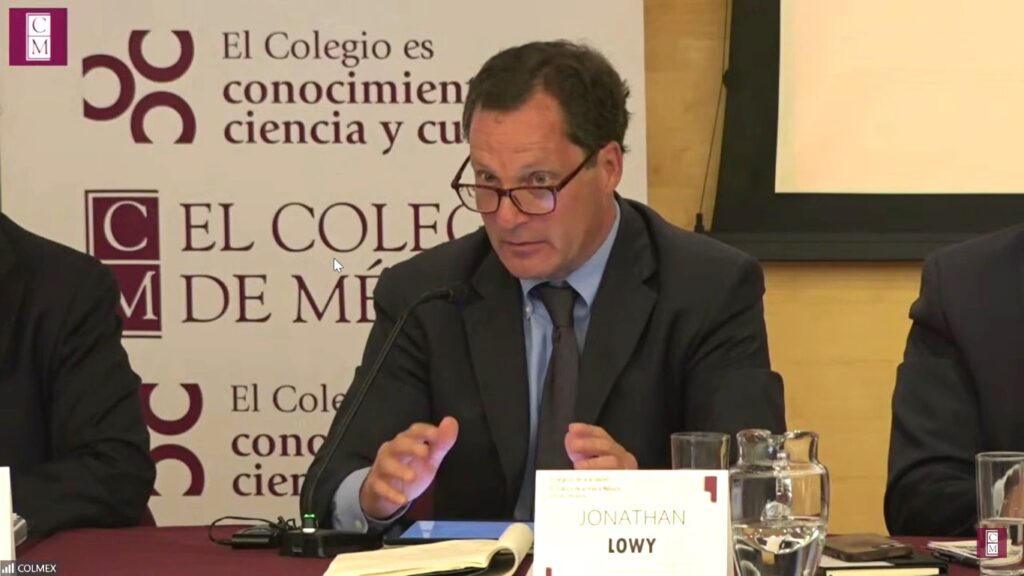 November 3, 2022: GAGV was a panelist at a two-day conference in Mexico City co-sponsored by the Mexican government on "The Business of Lethality: Arms Trafficking to Mexico."
December 19, 2022: Following up on our October testimony, GAGV submitted a report to the IACHR, describing in greater detail how U.S. gun policy and gun industry practices fuel violence in Mexico and other countries and recommending actions that OAS member states can take to address gun trafficking.